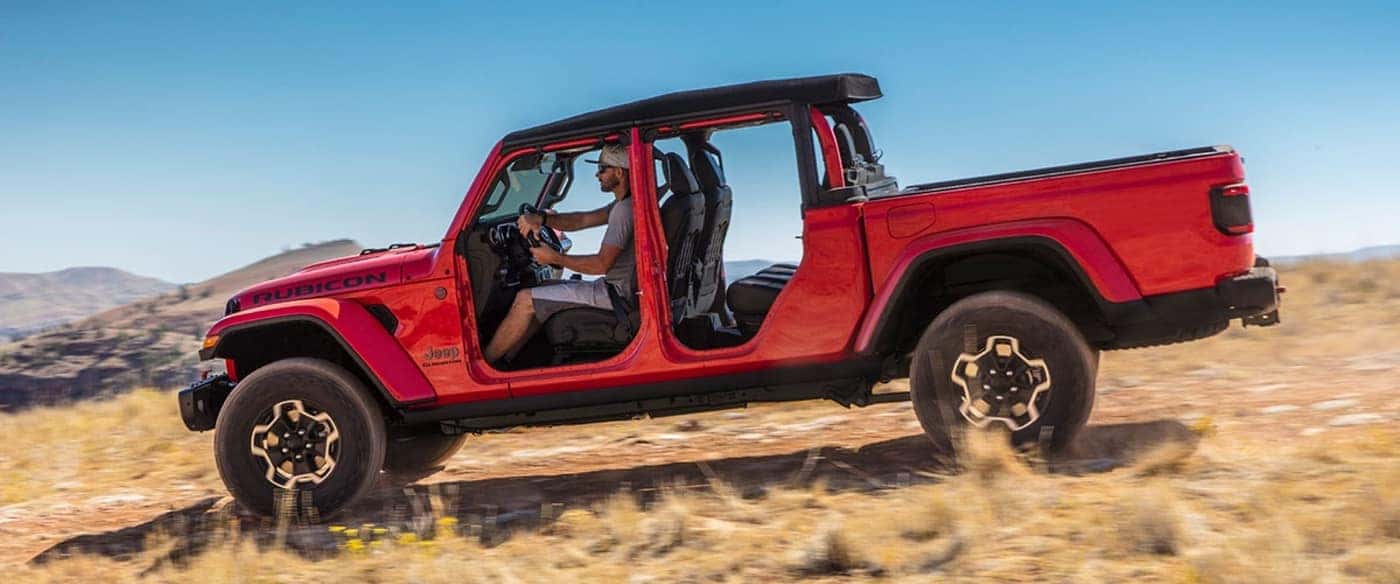 Before we get into the nitty-gritty details about Jeep Cherokee lift kits, Jeep Renegade lift kits, Jeep Wrangler lift kits, and Jeep Grand Cherokee lift kits, we have to address an important question. That is, why should you consider a lift kit for your Jeep, regardless of the model, at all? While there's no one-size-fits-all answer to this question, different Jeep owners in Keene prefer to lift their Jeep for some of these reasons:
Increased ground clearance
Improved off-road performance
Better approach and departure angles
Greater vehicle articulation and stability
---
Types of Jeep Lift Kits
Not only are there different lift kits for different Jeep models, but there are also several different kinds of lift kits in general. What kind of lift kit will work best for your Brattleboro driving needs? It depends on factors like your driving style, budget, and the type of driving you often do.
Before choosing a Jeep lift kit that's right for you, we recommend researching lift kits and thinking seriously about how you will be using your Jeep. The Jeep experts here at Keene Chrysler Dodge Jeep Ram are also more than happy to walk you through the decision-making process when researching types lift kits, which we've also taken the time to talk about below, for your convenience.
Why Choose a Body Lift?
Want to lift your Jeep on a budget? You can, with a body lift. This type of lift involves adding space between your Jeep Renegade, Wrangler, Cherokee, or Grand Cherokee's body and frame. Usually, this allows you to retain stock wheels, tires, and suspension components, keeping costs down while adding a couple inches of stature to your Jeep. If you plan to do lots of off-roading in Brattleboro, though, you may do well to look into other lift options; this one is most often used for cosmetic purposes.
Why Choose a Coil Spring Spacer Lift?
Putting coil spacers over your Jeep's existing coil springs can add about 2 inches of lift. This kind of lift helps keep ride quality like-stock, so if that's important to you, it may be a good option to consider. It's worth noting that it's also more meant for cosmetic purposes. This kind of lift does often require larger tires, though.
Why Choose a Coil Lift?
As opposed to a coil spring spacer lift, an actual coil lift adds new, longer coil springs to your Jeep, adding up to about 3.5 inches. Adding increased articulation capability, this is a lift that can benefit you if you plan to do any real off-roading in Swanzey.
Why Choose a Short Arm Lift Kit?
Take your average coil lift, add longer front control arms and rear control arms, heftier sway bar links, and heavier-duty shocks, and you've got a short arm lift kit, which can provide anywhere from about 2 to nearly 6 inches of lift. If it seems like this is an almost complete suspension overhaul, you're right. Still, this kind of lift is extremely versatile and ideal for adding top-notch off-road capability, even if more costly than other types.
Why Choose a Long Arm Lift Kit?
If you're looking specifically for increased articulation on your Jeep Cherokee or better crawling ability on your Wrangler, a long arm lift kit could be right for you. These kinds of kits significantly increase articulation and crawling ability by adding longer control arms placed further to the back of your Jeep's frame. This kind of lift necessitates an involved installation process with welding involved, so it's best to leave installation to Jeep experts like those on our service team.
Pick the Right Lift Kit with Keene Chrysler Dodge Jeep Ram
Whether you're still weighing which lift kit best matches your unique needs, or you've done your homework and made a decision already, Keene Chrysler Dodge Jeep Ram is here to help you and all other lift kit enthusiasts in Walpole with your lift kit questions and installation needs. We are happy to help you with your Renegade, Cherokee, Grand Cherokee, or Wrangler lift kit. All you need to do is contact our service team, and someone will be happy to further assist you with your lift kit needs.