Essential Jeep Modifications for the Perfect Off-Roading Adventure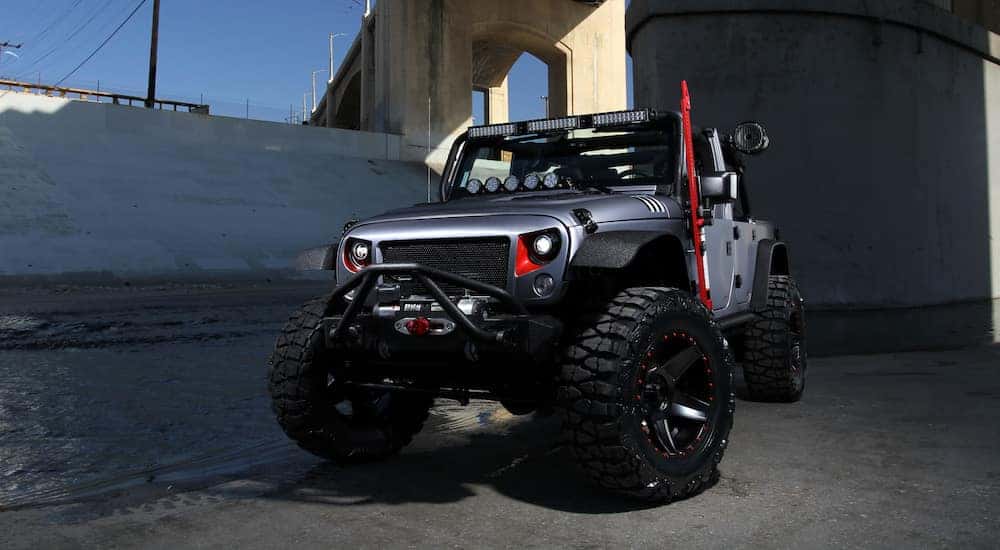 If you've just purchased a new Jeep, then we're sure you're preparing to head out on your first off-roading adventure. This is a great idea, as the brand's vehicles are some of the most rugged travelers in the entire industry. However, as you're about to learn, while your new SUV might be "trail rated," there are still several areas of the vehicle that could be improved as you're pursuing your ideal adventure. Fortunately, there are plenty of ways to achieve these goals, and one of the main ways is by adding a number of customizations to your Jeep.
There are several clever inclusions that can be added to help improve any off-roading excursion. Below, we've explored several of the most notable features that will prove to be invaluable during any journey. That way, whether you're planning on modifying the vehicle yourself or pursuing a revamped Jeep from a custom Jeep builder, you'll already know exactly what amenities you want to pursue…
Protection
If you're going to be traveling off the beaten path in your brand-new Jeep, then you'll surely want the vehicle's exterior to be equipped with features that will protect the body. Well, one of the major ways you can customize your Jeep is by adding a set of side bars. This inclusion will provide a bit of a buffer between your Jeep and any obstacles. In other words, if you're about to drive through an area littered with trees, you can all but be assured that the side bars will endure the brunt of the impending "damage."
Alternatively, drivers can replace some of their Jeep's current parts with more rugged upgrades. For instance, while Jeep's bumpers are more dependable than their rival's parts, they still seem to compromise relatively quickly. You could save yourself some time and effort by installing a replacement right off the bat, and these "customized" parts will probably be better designed to tolerate all of the exterior damage that usually accompanies an off-roading excursion.
Lift Kit
If you've ever driven through the woods, you've surely come across a log or rock that was seemingly insurmountable. However, by adding a lift kit to your Jeep, you'll be granting yourself with significantly more ground clearance. Since your vehicle will have those extra few inches of height, there's an increased chance that you'll be able to overcome that obstacle that's standing in your way.
Of course, if you decide to opt for this drastic customization, you'll have to remember that the vehicle's performance will be partly reduced or compromised. The vehicle was intended to operate at its normal height, and lifting the Jeep could lead to reduced traction, handling, and control. In other words, if you tend to rely on your Jeep as more of a commuter than an off-roader, then you should think carefully before you choose to install a lift kit.
While it might not immediately be clear, you'll also be drastically changing your driving vantage point by lifting the Jeep. Besides the obvious driveability consequences, this also has some practical impacts. For instance, the vehicle is now higher off the ground, making it a bit more difficult to enter. In this situation, you might want to opt for side steps, which will make entering your cabin a whole lot easier.
New Tires
Similar to the lift kit, brand-new tires could also make your vehicle more apt at overcoming these natural obstacles. Normal Jeep tires are rugged and durable, but there's no denying that they weren't necessarily designed to overcome giant rocks or travel through the mud. By installing a new set of tires, your Jeep will be better prepared to overcome these odd road conditions.
These new tires don't necessarily need to be relied on for off-roading. Rather, they could be a clever addition as you're looking to prepare your Jeep for the impending winter months. If you're required to travel through snow or ice during your winter commute, then you might want to consider pursuing a more rugged set of tires.
If you do end up purchasing a new set of tires, then you should also consider pursuing tire covers. The rubber on these tires tends to compromise relatively quickly, especially when the units aren't being used and are forced to tolerate the weather. If you don't want to dish out the extra money on tire covers, then consider storing the units in a shed or basement to protect them from the impending bad weather.
Seat Covers
Nowadays, Jeep has specifically designed their vehicles so they'd be ready to endure all of the negative consequences of off roading. Specifically, they've added drain plugs to most of their models. Thanks to the inclusion, drivers can take a hose to the floor of their SUV without having to worry about flooding their interior. This way, drivers can remove all of that grime and dirt following any off-roading excursion.
However, depending on your upholstery options, your seats might not be immune to the dirt and grime, and they surely won't be able to tolerate you spraying water at them. If you've found that your Jeep's interior often gets dirtied following one of these adventures, then you might want to consider opting for seat covers. These inexpensive additions will protect the materials from the elements, allowing you to maintain the like-new condition of the ride.
Storage
We all have our own opinion of the ideal off-roading conditions. In my mind, the weather is nice, there's barely any water, the courses are rough and bumpy, and the vehicle's windows and roof have been removed. In this common scenario, you'll find that any bags or trash are susceptible to falling out of your ride.
Therefore, if you tend to have valuable cargo stored in the rear of your Jeep, you might want to opt for a secure storage box. By opting for this feature, you can safely secure your gadgets inside the "safe," and you can be assured that the box won't go flying out of the vehicle.