Why an AEV Jeep Wrangler is Your Best Wrangler Option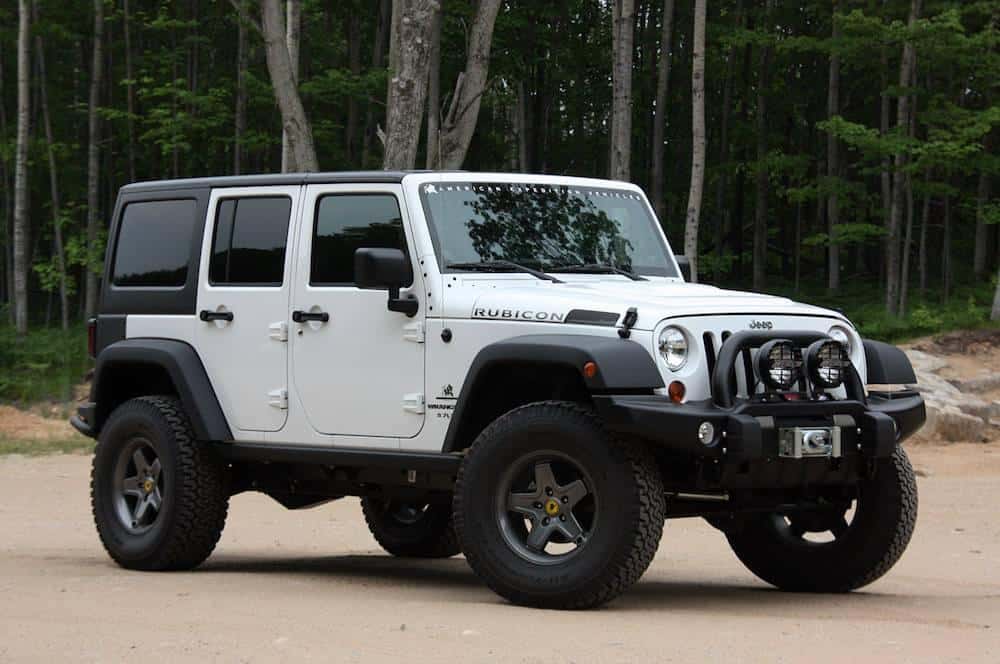 Luxury means different things to different people. For Jeep enthusiasts, luxury means having a quality vehicle combined with the utmost performance needed for some serious off-roading fun. Having the comfort of a capable off-roading SUV is worth more than having a plush interior.
However, when you consider an AEV Jeep Wrangler, no compromise is needed. American Expedition Vehicles (AEV) is celebrating its 20th anniversary in 2017 and has been making legendary Jeep Wranglers a more comfortable and a more capable vehicle for the last two decades.
Let's face it—Jeeps are already some of the most skilled off-road vehicles on the road. AEV sees Jeep's potential and takes it a stretch further. This is a stretch you should absolutely invest in if you're doing some serious off-roading with your Wrangler.
Here's why you should consider an AEV Wrangler for your next purchase at Keene Chrysler Dodge Jeep Ram.
AEV Makes Anything Possible
AEV has been in business for 20 years and was founded by Dave Harriton, who's been modifying Jeeps since his college days with his innovative eye for design. He's won four Design Excellence Awards and his modest company has built trailblazing products that Jeep fans have been drooling over ever since.
From doing minor modifications on the Jeep Wrangler, AEV has evolved over the years to totally transform your Wrangler to be everything you need it to be. This includes DualSport suspension, a Hemi V8 engine, and custom bumpers. You can even opt for a snorkel and a Heat Reduction Hood if you like—AEV makes just about anything possible.
In fact, AEV even builds a custom Jeep that has the bed of a pickup with the front of a Jeep. These vehicles are called BRUTE and have been making Jeep fans totally happy with their customized purchases. AEV makes your Wrangler everything you need it to be.
At Keene, we offer you the option to have a turnkey ready AEV package on your Wrangler before you even pick up the vehicle! You won't be disappointed with everything AEV has to offer.
Your AEV Wrangler is Utterly Capable
AEV provides your Wrangler with the ability to do just about anything in off-road territory while still maintaining the refinement needed for comfortable daily commuting.
Steel stamped front and rear bumpers help you to ascend much steeper hills without an issue, backed by a winch for extra support with numerous recovery points. The rear bumper even has integrated water storage into it, so you can use it in a perilous situation whether for you or your Jeep. Brilliant!
Although the bumpers have been redesigned to produce extreme off-roading capability, they still have air bags in order to complete your protection with Jeep.
A high-lift jack enables you to surpass the ability of a regular car jack and get the vehicle off the ground to change a tire or remove an obstacle. This is an excellent feature that many off-roading Jeep fans consider necessary in the event they get stuck on a rock or need more traction to get out of a rut.
While the Jeep Wrangler's existing engine will certainly do the job, AEV offers a Hemi V8 for more power and 180 extra horses. This is certainly needed when tackling rugged off-road terrain in risky situations.
Although AEV definitely takes the Wrangler's off-roading ability to another level, the company also aims to make them comfortable to drive daily on the roads that other drivers use every day. The DualSport suspension AEV offers allows this—it's been redesigned to truly let drivers access the best of both worlds.
Stylish Yet Rugged Nature
The heart of a Jeep is to be a tough vehicle that can take on anything—but AEV also takes the interior of your Jeep and turns it into something a little cushier.
With optional leather seats and of course, embroidered headrests, the interior is fully protected with your option for CORDURA seat covers and liners for the floor and cargo. A unique gauge cluster in addition to exterior badging and an AEV window decal complete the look for your Jeep Wrangler.
Don't get AEV wrong—their packages are specifically designed to improve your off-roading performance. However, AEV recognizes that just as their suspension system needs to do its job in both on and off-road environments, so does the interior of your Wrangler.
Every part of your AEV Jeep is designed to work with the others in perfect harmony. From the edgy design of the Heat Reduction Hood, which keeps your engine temperature lower and reduces hood flutter to the option of several lift heights, this package was made for the off-road enthusiast in mind.
With off-roading lights, water storage in your rear bumper, and a tire carrier that can be outfitted with just about any accessory, your Jeep is ready to be your next stylish ride with a rugged nature only off-roaders dream of.
Turnkey Solutions with Keene Make Your Purchase Easy
At Keene Chrysler Dodge Jeep Ram, we make the purchase of your Jeep Wrangler with an AEV package easy. This is because we offer turnkey packages, meaning your Jeep is ready to go when you come to pick it up.
Alternatively, Keene also offers a Direct Vehicle Delivery program, where we personally deliver vehicles to customers in the New England area. Just let us know where you're located and we can talk with you about your options for coming to pick your vehicle up or have us drop it off.
At Keene, our inventory allows you to choose the best Jeep Wrangler for you. Whether you'd like new or used, we have the selection you need to make the right choice. Our staff is knowledgeable and always ready and willing to help you. We pride ourselves on our exceptional customer service, so much so that we treat our customers like family.
From exceeding your expectations to making your Jeep buying experience wholly enjoyable, we're ready to help you select the Wrangler you want with the AEV package to make it completely capable.
Are you ready for your next adventure? AEV makes anything possible. This company has taken the Wrangler and turned it into even more of an off-roading machine. Let's talk about your next Wrangler. Stop by and see us at 410 Winchester Street in Keene, New Hampshire or call us at (866) 360-8420.