Transform Your Wrangler with AEV Parts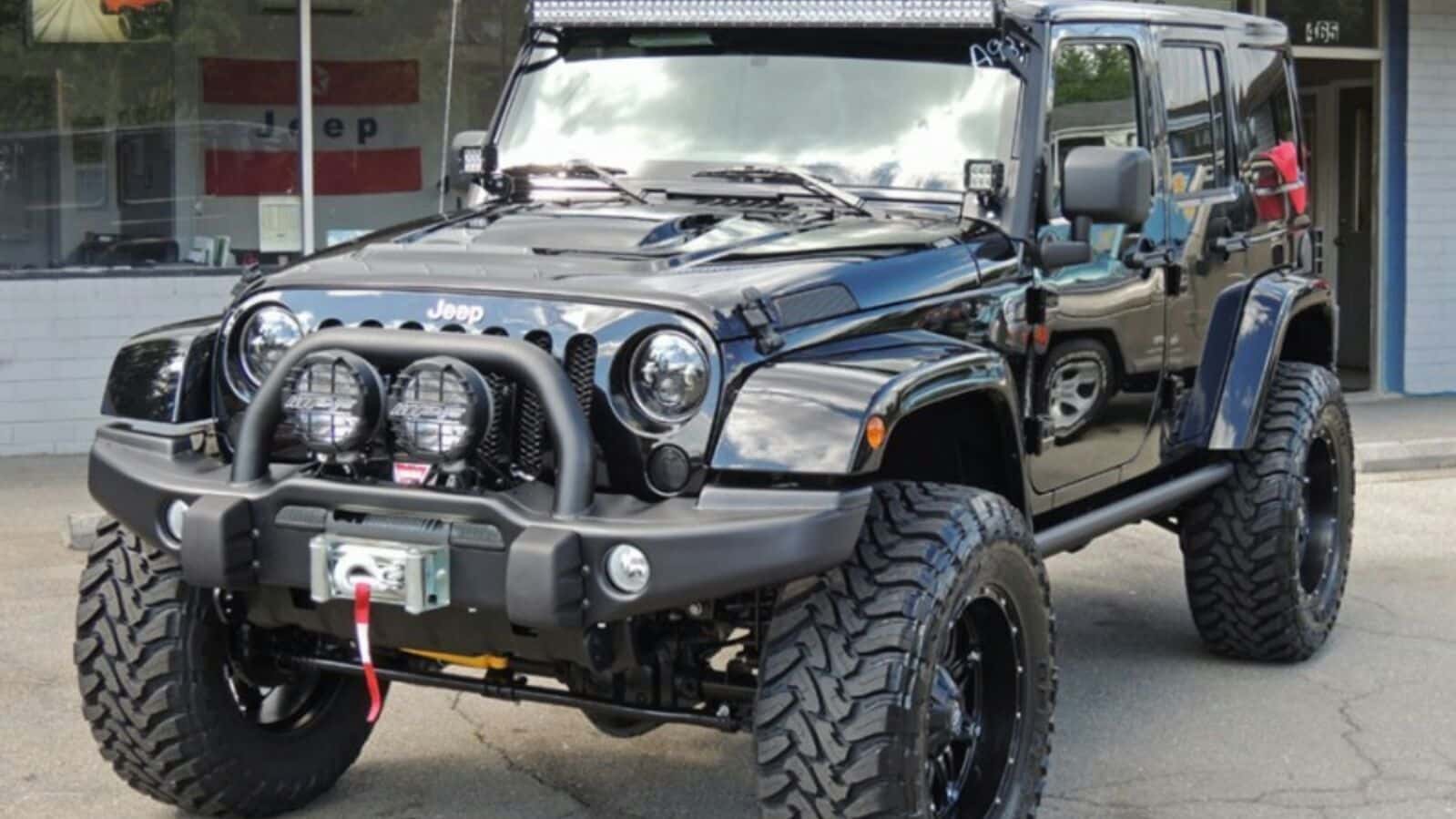 American Expedition Vehicles, or AEV, has been providing a much-needed service to Jeepers around the world. The manufacturer of off-road vehicle performance parts and accessories, has turned into the saving grace for all-terrain junkies everywhere. Headquartered right here in the good ol' US of A, AEV designs, manufactures, and tests all of its parts out in Missoula, Montana, prior to offering them up for sale. Since 2006, AEV has established a major presence in Motor City, opening up a vehicle build facility, a new corporate office, and a warehouse stocked full of high quality inventory. Since AEV first opened its doors, and the minds of Jeep enthusiasts around the country, AEV has turned into the foremost authority on the aftermarket world of Jeep performance vehicles. It's not surprising, then, that this all-American company has gone all-out to build some of the most badass AEV Jeep Wrangler models ever imagined.
Crazy Capable, Crazy Fun
A Wrangler that has been given the American Expedition Vehicle treatment is no longer an ordinary Jeep SUV. Rather, it has been transformed into one of the most capable, practical, and dependable models that has ever worn the Jeep brand logo. AEV has been working alongside of Jeep since 1997, when the company first came onto the scene. Ever since, the two companies have been in collaboration to design and craft incredible Wrangler models that are the envy of everyone they encounter.
AEV has been present at nearly every automotive show in the world, setting up exhibits at off-road events and, of course, at the annual SEMA Show in Las Vegas. With the blessing and full support of the iconic Jeep brand name, AEV is the most trusted aftermarket parts and accessories company for the Wrangler model. Whether you are looking to turn your average Jeep Wrangler into an all-terrain tyrant, or are interested in purchasing a Wrangler that has already been given the full performance-enhanced treatment – American Expedition Vehicles is the only name you need to know.
AEV Parts and Accessories Can Transform Your Wrangler
AEV can easily transform your average stock Wrangler, into an off-road ready and fully capable beast. Designed and crafted to emulate the ultimate off-road prowess and attitude, AEV Wranglers are the most impressively equipped SUVs on the market. AEV offers multiple package options that can quickly turn your trusted Wrangler into an off-road machine that is just as capable at traveling down the highway as it is at climbing mountains. For those who are just getting their feet wet, AEV has plenty of parts and accessories available that you can pick and choose for your particular needs.
Check out a few examples of AEV parts and accessories below, and see just how badass your Wrangler can be, with a little bit of elbow grease and the help of AEV.
JK Premium Front Bumper: The best way to make an immediate statement, the AEV premium front bumper for JK Wrangler models will give your Jeep an instant upgrade in style and utility. Featuring auxiliary light mounts, factory fog light mounts, a stainless steel mesh design, airbag crush cans, ½-inch steel mounted tow points, an available winch mount, and tons of other capabilities – the premium front bumper can be the first step you take to transform your Wrangler into an AEV model.
JK Snorkel Kit: This feature not only looks awesome, but it provides your Wrangler's engine with a lifeline supply to clean air. Built from durable cross-linked polyethylene, this snorkel will outlast any competing product, and do a better job of keeping your engine breathing clean air during dusty and wet excursions. This AEV snorkel kit fits perfectly to the contours of the JK body, and is easy to clean and maintain over the years of use.
JK Hemi Kit: Perhaps one of the most extensive treatments you can give your Wrangler is the addition of an AEV Hemi Kit. This V8 Hemi Builder Kit offers a reliable conversion option for current Jeep owners who want more performance out of their Wranglers. While AEV provides buyers with everything they need to install this engine on their own, it doesn't hurt to leave such a big job to the professionals. Installing a new front bumper on your own is one thing, but swapping out an engine is another matter entirely. Unless you have extensive background in automotive repairs and rebuilds, we recommend leaving this one to the pros over at Keene Chrysler Dodge Jeep Ram.
JK DualSport XT Suspension 2.5": This is the lowest suspension lift available from AEV, with other options coming in at 3.5-inches and 4.5-inches tall. This 2.5-inch option is the perfect way to introduce yourself to this new world of performance-enhanced Jeeps, and offers exceptional highway performance, as well as off-road all-terrain prowess. In fact, this lowered option offers the exact same performance and ride quality as the taller versions, but is slightly more limited as to what trails it can master. If you want a modified Wrangler without a full-on lifetime commitment, this DualSport XT Suspension might be the perfect solution for your needs.
Keene CDJR Can Help
These are just a few of the many modifications available through AEV. The company offers everything you could possibly imagine to enhance your Jeep Wrangler's on and off-road abilities, and is available right here in New Hampshire at Keene Chrysler Dodge Jeep Ram. Whether you plan to add a simple AEV roof rack or tow hooks, or have much bigger (and taller) plans for your current Wrangler, the experts over at Keene CDJR can help. As an AEV authorized dealer, the team at Keene CDJR is trained to outfit your Jeep with the best parts and accessories available on the market. We offer full-on installs of complete AEV conversion kits, or we can add a few accessories to enhance your off-road adventures. When you come down to Keene CDJR, you can check out our inventory of AEV lifted Jeeps that have already been given the full and complete treatment. Our team will take you out on the articulation course, and show you everything that your new Jeep is capable of doing, so you feel confident from the moment you drive off the lot.
Whatever it is you are looking for, we can help you achieve it. We hope to see you very soon.