Four Tips to Keep in Mind Before You Lift Your Jeep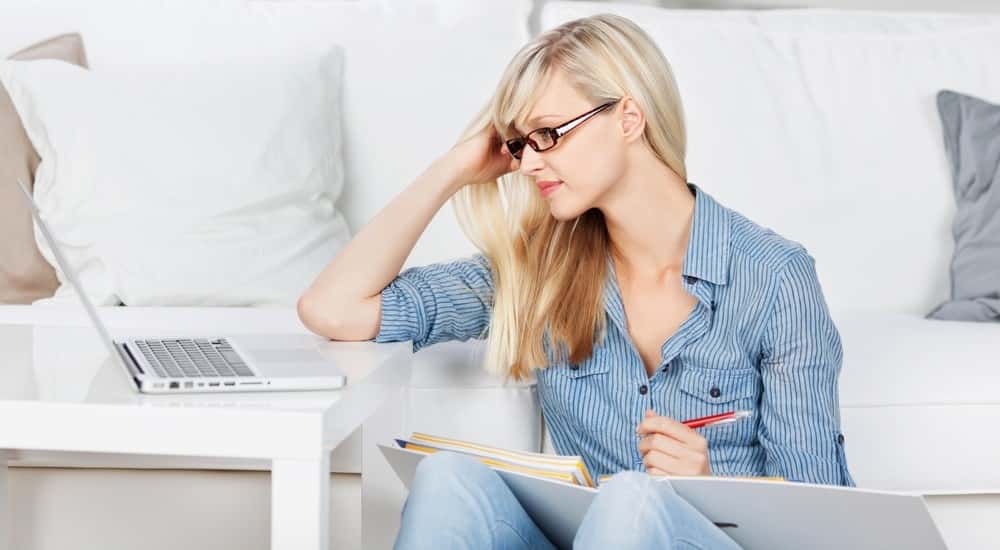 If you've recently purchased a Jeep, we wouldn't blame you if you're looking to modify the vehicle. Now, this isn't a reflection on the quality of the brand's vehicles. Rather, there are several ways that owners can modify their Jeep to accommodate their driving desires. For instance, a Jeep lift kit is a common modification, as this inclusion will transform the vehicle into an off-roading monster. By improving the SUV's overall ground clearance, owners will find that their vehicle is better equipped to overcome any challenging terrain.
Of course, while a lift kit might sound good in theory, you shouldn't pursue this specific modification until you understand everything that goes into the process. Fortunately, we're here to help, as we've provided several tips that you should keep in mind as you modify your Jeep or pursue lifted Jeeps for sale…
Tip #1: Do Your Research
We'd certainly hope that you would do your due diligence before you commit to such a drastic mechanical reconfiguration of your vehicle, and this is especially true when you're lifting a Jeep. Before you commit to any major modification, you should have a complete understanding of which lift kit you're going to pursue. You can read applicable reviews on these lift kits online, and you should rely on customer reviews for insight into whether a particular modification is trustworthy and reliable. Also, considering that the majority of Jeep owners are particularly fond of their own vehicle, it's important to get opinions from a variety of different drivers. Even if all of the reviews are positive, these lifters might clue you in as to what kit you should avoid.
Of course, none of this information is useful if you don't actually understand what each specific lift kit can provide. Short arm lifts and long arm lifts will determine the amount of ground clearance a driver can anticipate, while the spacer lift and body lift will lead to a more drastic overall modification. The smaller four-inch lift kits (which usually provide amenities like coil springs, shocks, a transfer case, and a track bar) will provide temporary changes to your Jeep, but there's a good chance that you'll have to find a replacement kit before long. In this scenario, you could also acquire these accompanying pieces individually as you work towards building your ideal lifted Jeep.
Next, it's important to establish your budget before you shop lift kits. These modifications represent a drastic range in prices, starting from as little as a hundred dollars, all the way up to thousands of dollars. While this will presumably be a one-time purchase, you'll still want to be assured that you won't spend all of your money on the kit. Furthermore, you'll also want to account for any corresponding required pieces. For instance, many Jeep owners find themselves wanting features like control arms, brake lines, track bars, slip yoke eliminators, driveshafts, tires, wheels, gears, axles, and steering components after lifting their vehicle. These individual pieces are essential if you're looking for the best-possible driving experience, so unless you're willing to settle for a lackluster experience, they should be included in your budget.
Tip #2: Understand Your Driving Habits
When determining what type of lift kit you're going to pursue, it's important to have a firm understanding of your requirements. If you're still going to be using your Jeep as a standard commuter, then it's probably a good idea to be more modest with your modifications. While a hulking, tall vehicle will certainly intimidate your fellow drivers, you'll still find yourself with reduced overall performance. Even a minor lift kit can impact the performance capabilities of your Jeep, as you'll quickly learn that the vehicle's handling and control have been altered.
On the flip side, if you're planning on driving through the woods in your lifted Jeep, then you'll certainly want a kit that's ready to accommodate the risky terrain and conditions. In this situation, you should seek the maximum lift, as the Jeep would be better able to overcome detriments like trees or logs. You might also look for larger tires, as the increased traction could be especially useful when you're traveling off the beaten path.
Tip #3: Understand the Performance Impact
As we've alluded to throughout this article, lifting your Jeep can drastically impact your vehicle's performance, leading to unintended consequences. For instance, some drivers have noted that their lift modification has led to reduced steering and handling, while others have observed unbalanced tire configurations. Some drivers may prefer the uneven operation of the vehicle, but for those looking to maintain their vehicle's standard performance, this fact might be worrisome. A smaller lift kit might remedy these inevitable issues. However, if you're particularly worried about these problems, you might want to rethink a lift kit – period.
Furthermore, some drivers have found that vehicle vibrations are increased to dangerous levels after lifting a Jeep, and several owners have even come across the brand's worrisome "death wobble." These warning signs can ultimately and completely compromise the vehicle, so it's important to recognize when these issues pop up.
Tip #4: Rely on an Expert Installer
Of course, these issues shouldn't even come to the surface as long as the lift kit has been installed by an expert technician. Jeeps are specifically designed to be owner-friendly, and many drivers will attempt to modify the vehicle themselves. This is all well and good if you actually know what you're doing, but there's a good chance that the majority of Jeep owners will rely on some YouTube tutorial, which isn't ideal.
Rather, by depending on an expert technician to install your lift kit, you can be assured that all of the modified parts are working properly. These mechanics usually specifically focus on these types of modifications, so they're the most apt at installing these individual parts and completing such a drastic modification.