Five Essential Inclusions to Your Custom Jeep Wrangler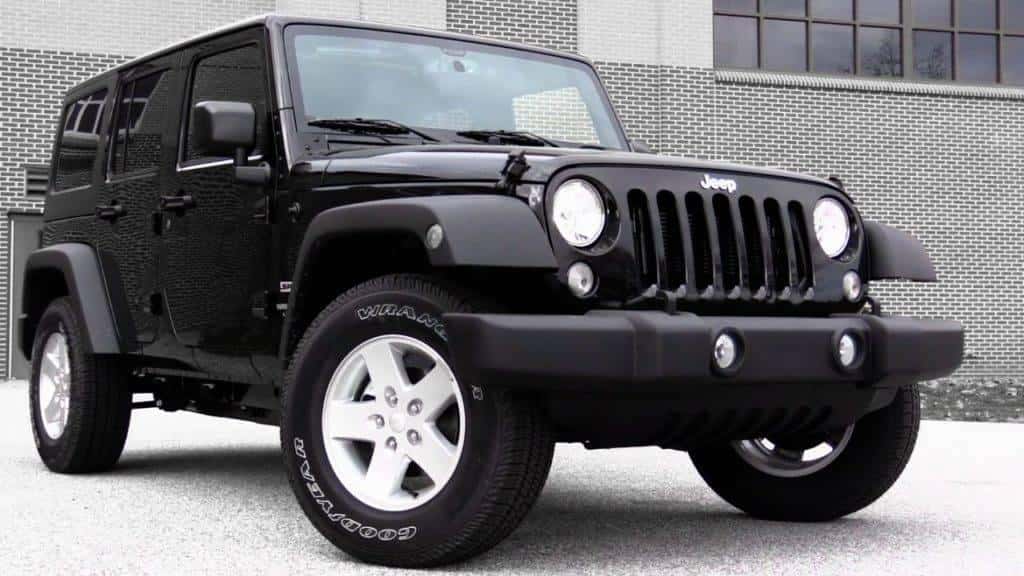 If you've been looking for ways to customize your Jeep, you've probably been eyeing some drastic modifications that impact the vehicle's overall mechanics. We're certainly a fan of this route, as it can transform your vehicle into an absolute beast. Of course, there are also several minor ways that you can customize your Jeep while also improving the overall ride quality.
Owners are surely familiar with the wide variety of features that they can include in their vehicles. Some of these offerings just make the commute a whole lot more bearable, while others actually impact the way the vehicle operates. Many of these features are relatively easy to come across, and the majority aren't all that expensive.
Below, we explore some of the more notable ways that you can easily customize your own vehicle. If you've been looking for a custom Jeep Wrangler, maybe you'll want to consider adding any of these features to your current ride…
Bumpers/Hood Latches
A Jeep owner may be thinking that a new bumper probably isn't all that necessary since, you know, their vehicle already has a perfectly adequate bumper. However, drivers shouldn't be relying on the standard part at all, especially if they're planning on taking their Jeep off-roading. The plastic composition doesn't lend itself to absorbing energy, and it surely won't keep your vehicle protected if you suddenly find yourself in a crash. We're not necessarily saying that a Jeep's bumper is solely there for show, but it doesn't seem to provide many advantages.
By opting for a new bumper, Jeep owners can better prepare themselves for those unexpected collisions. Some of these parts will simply provide a bit more protection (for both the Jeep's body and the vehicle's occupants), while others can transform the vehicle into a completely different entity.
There are a trio of bumper options that customers generally come across as they're looking to modify their Jeep:
Stubby – a bumper that's about the same length as a vehicle's grille
Tubular – a two-tube bumper that adds additional protection up front
Modular – a shorter bumper that allows for maximum customization
Speaking of the front of your vehicle, many Jeep owners are surely used to their hood moving around whenever the ride is in operation. The brand's engineers generally rely on a rubber latch to keep the hood attached, but this leads to the hood consistently bumping against the body.
There's little risk that the rubber latch will suddenly decide to fail, sending your hood right into your windshield (although, this is a bit more common for those who travel off road). However, a reliable hood latch should eliminate any of this concern, as you can be assured that your hood will stay in its proper position. This doesn't only reduce the annoyance that accompanies the rubber latch, but it could also have a positive impact on your Jeep's mechanics.
Floor Liners
You presumably dished out a whole lot of money for your new Jeep, so why would you want to compromise the interior? Regardless of whether you're going to be relying on your Jeep as a standard commuter vehicle or an off-roading behemoth, there's a good chance that the interior will get messy very quickly. Fortunately, owners can cut down on this interior damage by opting for a new floor liner.
These floor liners can serve a variety of different functions. They'll obviously be more durable than the standard carpeting, meaning you won't have to worry about stains following a muddy excursion. The rubber mats have also proved to be excellent at absorbing any moisture, meaning that snow or rain won't lead to inevitable mold. Most of these liners are incredibly easy to clean, so it's not likely you'll have to consistently replace this addition.
A Jeep's drain plug is certainly an appreciated enhancement, as it allows owners to take a hose to their interior without a second thought. However, if you're looking to maintain the like-new condition of your vehicle, than a floor liner will help you achieve that goal.
Entry Guards
These additions to your Jeep may appear unnecessary, or even a waste of money. However, they are essential if the driver is looking to maintain the condition of their vehicle.
Even if you add guards on every part of your Jeep, the door frame might be neglected. This usually means that this part of the vehicle will be the first to show signs of wear, and a scratched door frame is certainly not the way that you want to greet any potential passengers. By opting for some kind of guard (whether it's made of aluminum, thermoplastic, or stainless steel), drivers should be able to maintain that previously mentioned "like-new" condition.
LED Lights
A number of new vehicles are starting to include LED lights, but there's a good chance that your older Jeep doesn't have these. For drivers who have included these LEDs in their vehicles, they'll notice that both the upgraded headlamps and the high beams produce significantly more illumination than the standard options. This won't only help you navigate a dark road, but it will alert other drivers of your presence.
Storage Spaces
Jeep has done an admirable job of providing owners with plenty of places to store their cargo. However, the lockable storage containers are often limited, and they're rarely big enough to fit valuables like laptops or cameras. As a result, drivers may want a bit more protection from potential thieves.
By opting for a lockable storage console, Jeep owners can rest easy knowing their expensive equipment is secure. There are a variety of places inside the vehicle where owners can look to install these units, whether it be between or under the seats, attached from the ceiling, or in the trunk. Some companies even produce dependable cargo containers that attach to the outside of the vehicle, thus helping to maintain the interior's spaciousness.
As you can see, there are plenty of easy, inexpensive ways that you can make your Jeep your own. If you've been pursuing a custom Jeep Wrangler, you should consider asking about these parts before the modification process begins.