Best Jeep Dealer in New Hampshire is Keene CDJR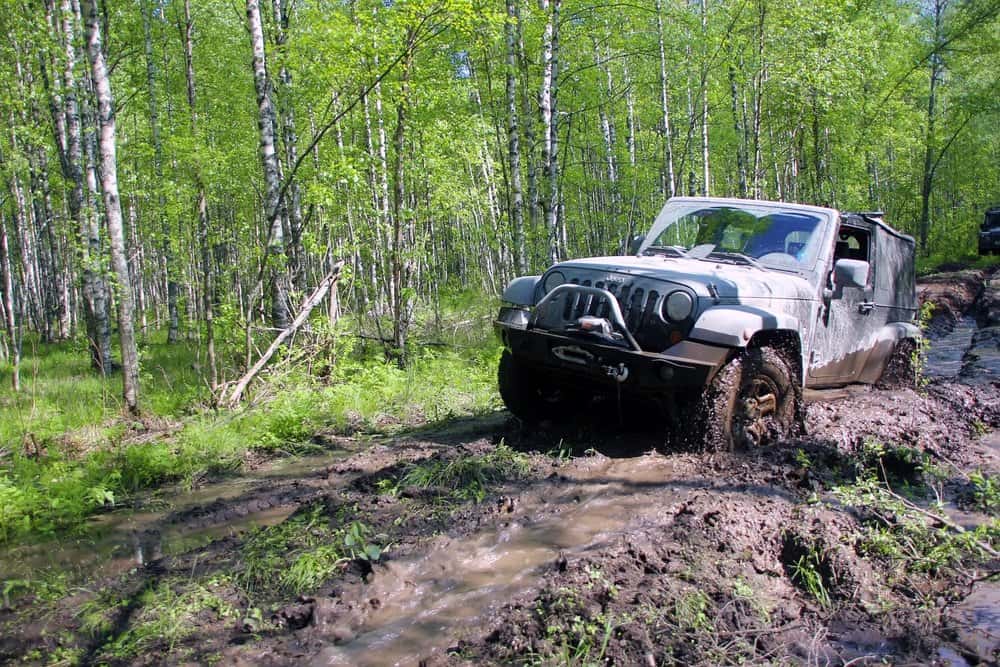 Are you looking for a new or used 4 X 4 in the Cheshire County area of NH, or anywhere in the southern part of New England? How about a place to trade in that older 4 X 4 for a larger more capable newer vehicle? Do you feel the burning desire to acquire a new Jeep with the off-road capability to take you just about anywhere?
If you answered YES, to any of these questions or similar ones, then the Chrysler Dodge Jeep & Ram dealer located in Keene, NH may be just the place that you need to visit.
Keene CDJR, located at 410 Winchester Street in beautiful Keene, NH is the premier Chrysler, Dodge, Jeep & Ram dealership in the area. When you are ready to purchase a new vehicle from any of these excellent manufacturers, the Keene CDJR dealership is the place visit. Not only is the Keene CDJR dealership proud to provide these superb new vehicles, we also have a large selection of excellent and reliable pre-owned vehicles that are priced to sell for you.
Our finance department is on site and ready to help you find the right loan to get that vehicle you have been dreaming of. We also are a provider of certified parts and accessories. We are a certified AEV dealership, so customizing your new or used 4 X 4 truck, SUV, or Jeep is our specialty.
Our service center is here to make sure that your car, truck or SUV is running as smoothly and is as customized as you want. Whether you need a routine maintenance check, a major auto repair, or a genuine AEV parts lift kit installed, the Keene CDJR service team has the training and experience to tackle all of your automotive needs.
We also run an excellent list of specials, available now or anytime you need, to shop for a new or used vehicle that is perfect for your specific needs. Our specials are always being updated and changed due to our constantly moving inventory, so if you see a vehicle that you like, do not hesitate to act quickly. Our online specials page is second to none and is superior to our competitors. We are proud to offer these fine new and used vehicles priced with you in mind, available to view – 24 hours a day.
If you are in the market for a new or used Jeep SUV or Dodge truck, outfitted with specialty AEV products, then the Keene CDJR dealership is here to serve you.
Why Choose Keene CDJR?
Keene CDJR is the area's best Jeep, Chrysler, Dodge & Ram dealer around. Our customer's satisfaction is our number one goal, and we have the testimonials to prove it. We have positive reviews on many different web and social media sites to view if you need convincing.
Facebook, Yelp, Google +, and cars.com, are just a few of the many places to view evidence of our customer satisfaction.
Take this customer, for instance, Chris P, who left their review on Google +. Chris had purchased a new Dodge Challenger from a competitor dealership in Massachusetts and happened to also purchase an extra wheel and tire protection plan. Chris suffered a small scuff on one of the tires and needed it fixed.
The original dealership refused to fix the scuff and stated that they could not get the correct materials. This was the point when Chris contacted Keene CDJR's service center. A representative filed the claim for the tire protection plan with the competitor dealership, got the claim approved and contacted Chris. He brought his car into the shop at Keene CDJR and the technicians fixed the vehicle for him. Chris now recommends Keene CDJR for service to everyone and this is why he posted a positive review on the Google + page.
This is the type of service that everyone can expect to receive from the team at Keene CDJR.
Online Support
The online service available at Keene CDJR's website is extraordinary.
A customer can search the dealer's inventory by make or model with ease. When first visiting the page, a friendly chat box opens up where a customer or prospective shopper can speak to either the new car sales team, the pre-owned car team, the service center, or the parts department. Talk about convenience!
The website even has an easy "Schedule Service," button which takes you to a page where returning customers can enter their phone number, email address or even VIN number so the team can easily access their information. Have no fear if you are a new customer to the service department. There is a button for new customers as well.
Is Keene CDJR Right for Me?
To find out, simply ask the following:
Do you enjoy large lifted trucks and Jeeps?
Do you have a truck or Jeep that needs a little extra?
Do you have a Chrysler, Dodge, Jeep or Ram vehicle that needs specialized care and service?
Answered yes to any or all of these questions? Here's the verdict: Keene CDJR is the dealership for you.
Even if you are not in the market for a new or used lifted truck or Jeep, Keene CDJR would love to be your service department, available for any of your vehicles needs, from oil changes, to brake jobs, and even up to major engine repairs. Keene CDJR does it all.
If you think that you may be in the market for a new or used Crysler Dodge, Jeep or Ram, consider taking a look at the Keene CDJR website before going anywhere else.
We are extremely proud of the vehicles that we sell, service, and repair day after day.
Jeep Ambitions, a la Goldilocks
If you want a lifted Jeep, but are still unsure that Keene CDJR has the right one for you, just come in and check us out. Not all of our vehicles are lifted to the sky. If you happen to have a Jeep already that is in need of a lift, no matter how high you would like to go, the Keene CDJR team would be more than happy to install a lift for you. Our technicians are the best around at converting a normal run of the mill vehicle, into something special that you as a customer can truly call your own. We do it every day, and we love it.
Keene CDJR is one of the best Jeep dealers in NH. Come in and see for yourself. Check out our website and see if we have the Chrysler Dodge Jeep or Ram vehicle that you have been waiting for. Better yet, come in and introduce yourself…we look forward to meeting you.