Conquer Off-Road Terrain with a Previously Built Lifted RAM Truck in Keene, NH
Here in Keene, NH, we certainly recognize that Ram trucks have always delivered long-lasting reliability and all-road capability to drivers like you! After all, RAM just so happens to be the "Fastest growing truck brand in the country."
But, we also know that off-road enthusiasts need a truck that's engineered to handle the toughest driving conditions throughout Peterborough, NH, Winchendon, MA or Rockingham and Brattleboro, VT. That's why we encourage drivers to consider a Previously Built Lifted RAM Truck that's been optimized to provide superb off-road prowess!
As shown below, we maintain a wide variety of Previously Built Lifted Trucks including the RAM 1500 and RAM 2500. These trucks have been specifically designed to provide dynamic performance in all weather and road conditions. That's achieved with performance-driven features such as lifted suspensions systems, shock absorbers, MOPAR rain guards and wheels flares and much more!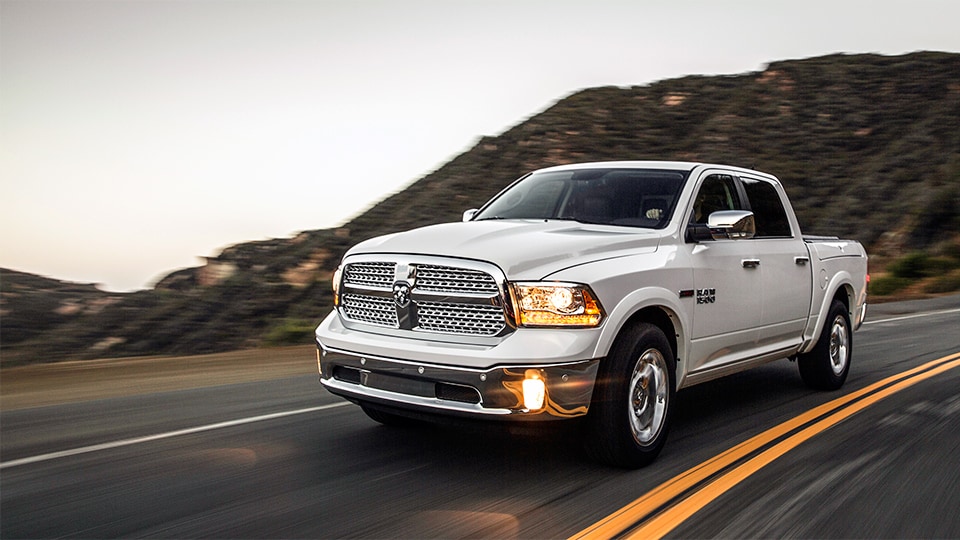 We also offer trucks that have been customized by American Expedition Vehicles including its signature model known as the RAM Prospector. Based out of Detroit, American Expedition Vehicles (AEV) works solely with Jeep Wranglers and RAM trucks to provide do-it-all vehicles for performance enthusiasts and adventure-seekers throughout the country.
Suffice it to say, Previously Built Lifted RAM Trucks are ready to conquer mud, snow, rock or whatever Mother Nature throws in your path! Of course, we're proud to be one of the only providers of Previously Built Lifted Trucks throughout Vermont, New Hampshire and all of New England. That means we employ expert technicians in our Service and Parts Centers that are trained to repair and service your modified truck.
So, are you ready for your next off-road adventure? Then, simply visit Keene Chrysler Dodge Jeep Ram at our location in Keene, NH to find the truck of your dreams today!